ACCELERATE YOUR DEVELOPMENT AND HAVE THE EXPERIENCE OF A LIFETIME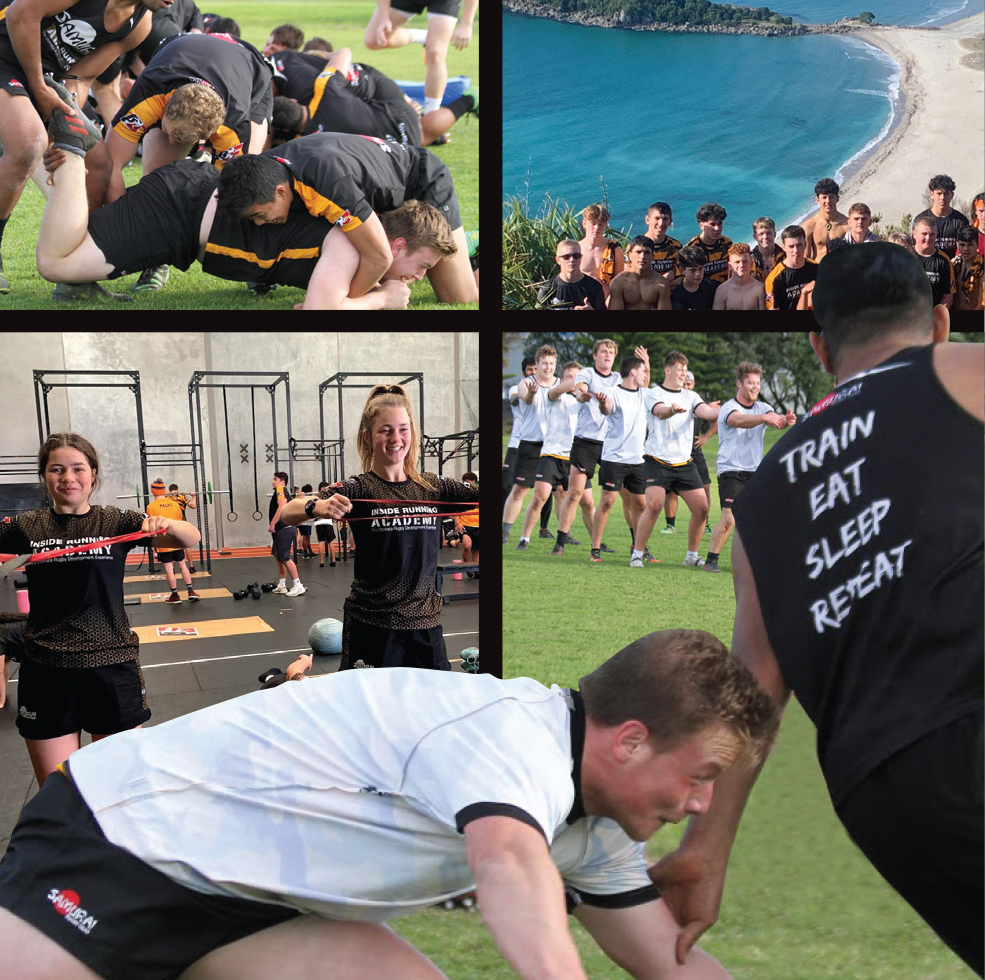 *Camp start dates are dependant on availability and camp duration
Player Development Camp May to August 2023
Experience the life of a full-time rugby player in New Zealand – Live the Dream!! This camp is a fantastic opportunity to accelerate your development as a Rugby Player and have the experience of a lifetime.
This camp experience is truly unique, it is just as much about improving your rugby as it is about growing as a person.  The experience is literally life-changing.
These 4 or 6 week programmes are designed to provide aspiring male and female rugby players aged 14+, with an opportunity to experience life as a full-time athlete.
Camp durations are flexible and elective – it's your choice – you can join for 4 or 6 weeks.  The 2023 season will run from May to August 2023.
If you want help to achieve your goals, then get along to Inside Running Academy.  Great team, great facilities and great programme'. Liam Messam
Hear what the parents and players have to say...
Inside Running Academy was definitely the best rugby experience my son and our rugby club ever had!
I have had 3 sons train with Inside Running Academy in 2019 and 2020. All the boys improved in all skills & fitness. Additionally forming international friendships from athletes from across the globe. Outside of learning new rugby skills, they improve nutrition, goals & can provide realistic opportunities here in NZ & abroad!! Highly recommend for male and female rugby athletes wanting an advantage to their exisiting level of skills and fitness.
Our son loved his training at Inside Running Academy and was going to happily go there for a 3rd time this April, unfortunately due to Covid, it's pushed to a later date! If your son wants to go to back to Inside Running Academy it says it all!